Notice: dm_octagon seems to work under OrangeBox Engine except the laser which has lost ability to cause damage!
================================================================
title : dm_octagon
based on Q3DM6
date : 22th December 2006
filename : dm_octagon.bsp
filesize: 86,9 MB (uncompressed)
gametype : HL2DM
playercount : 2-16
author : swot
eMail address : swot2k@arcor.de
ICQ Number : 171760752
IRC Channel(s) : #hl2.maps #xe-team
website :
www.swot.here.de
clan page :
www.xe-team.de
Thanks a lot to RobbyBubble for some models, Placebo for that great trailer and everyone who helped testing especially member of XE
Description : new fast map based upon q3dm6, less physics, hdr, 99% customcontent!
have fun! :)

Other Levels by myself (for HL²): dm_training2, dm_frenzy(v2), dm_lockdown_pro, dm_biohazard, dm_downtown
================================================================
* Construction *
Spawnpoints : 10
Editor used : Valve Hammer Editor 4.1
Known Bugs : /
Worth knowing : All custom content is embedded to the bsp!
Build Time : Approximately 6 months
Compile machine : Intel Core 2 Duo 6400 @ 2,14GHz with 2GB of DDR RAM
VBSP Time : 3 seconds
VVIS Time : 1 seconds
VRAD Time : 20m 25s and 19m 52s (2nd thread)
================================================================


Notice: Some screens are made with fov=100? (field of view).

Hinweis: Einige Screenshots wurden mit fov=100? (field of view = Sichtfeld) gemacht.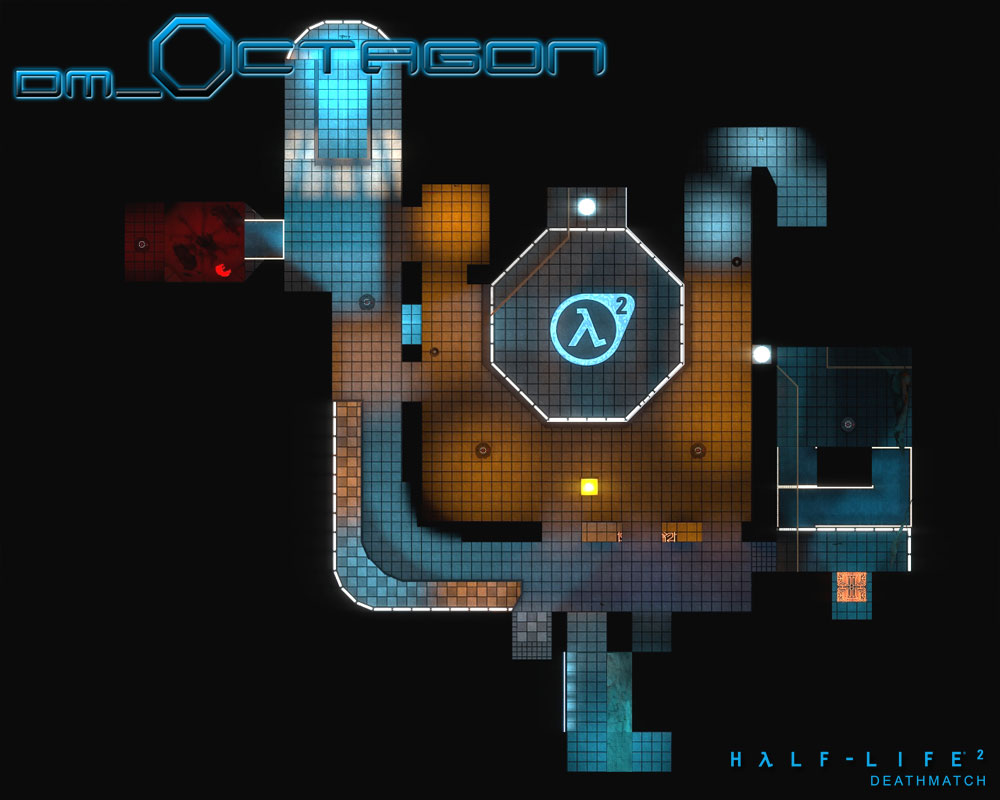 Overview of the map. features: layout based upon DM6 from Q3, 99% custom content, two elevators, one teleporter, a few secrets, HDR (info)

Übersicht der Map. Features: Layout basiert auf DM6 aus Q3, 99% custom content, zwei lifts, ein teleporter, ein paar secrets, HDR (Info)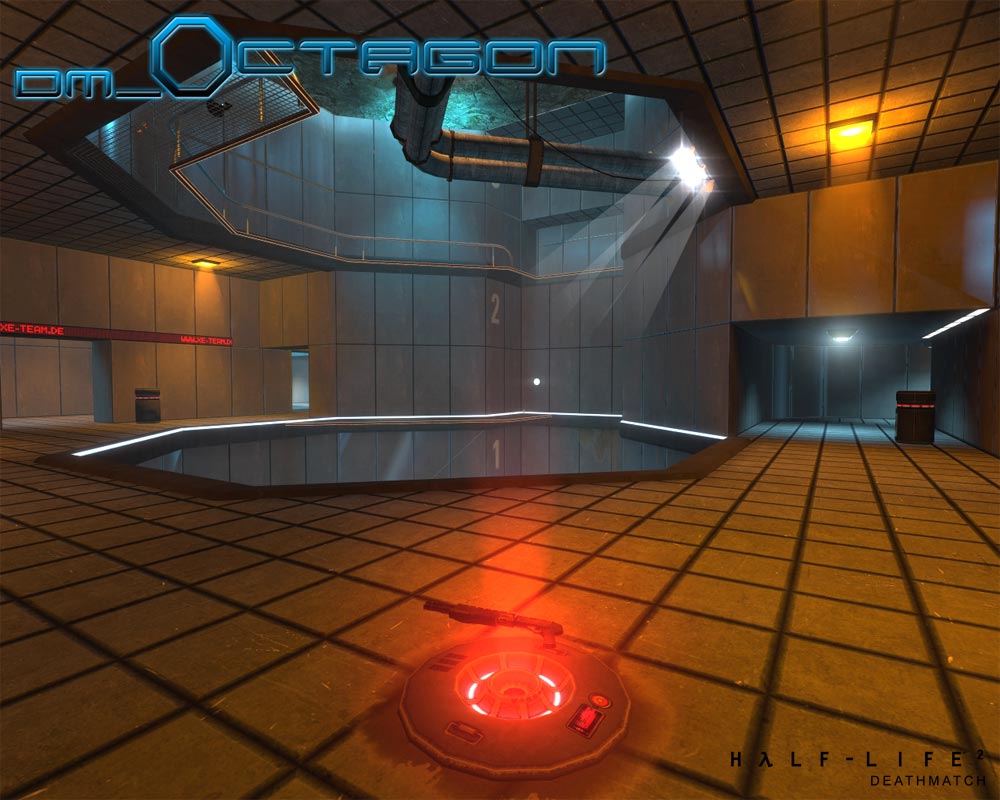 Screen1: -

Bild1: -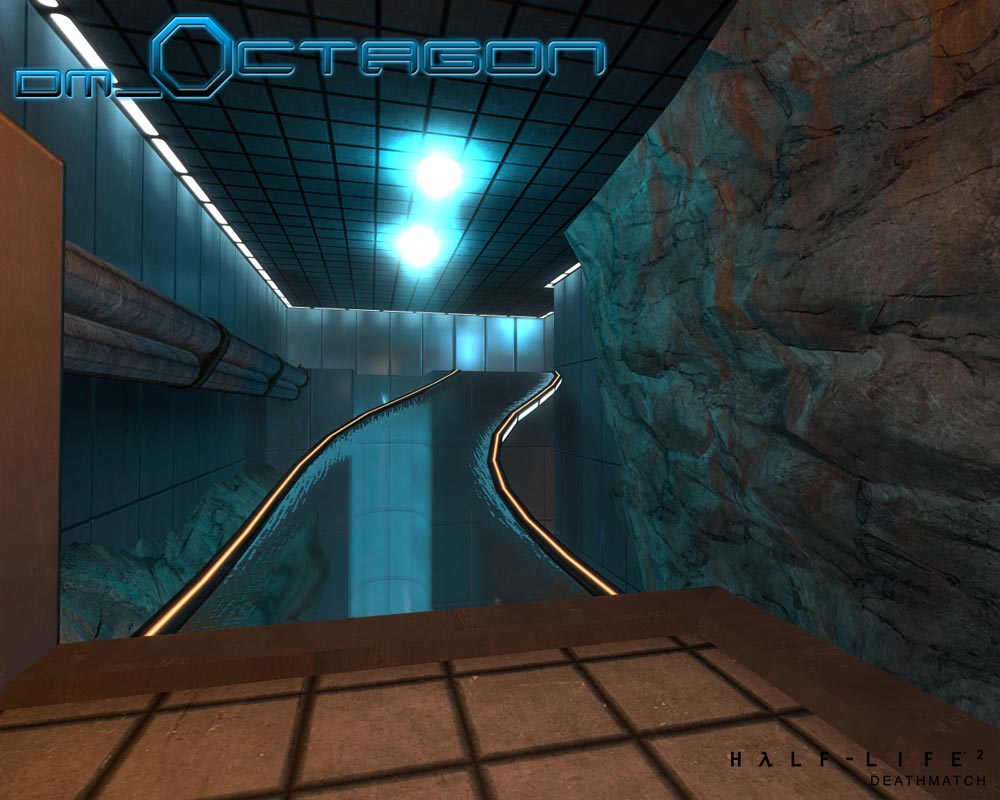 Screen2: -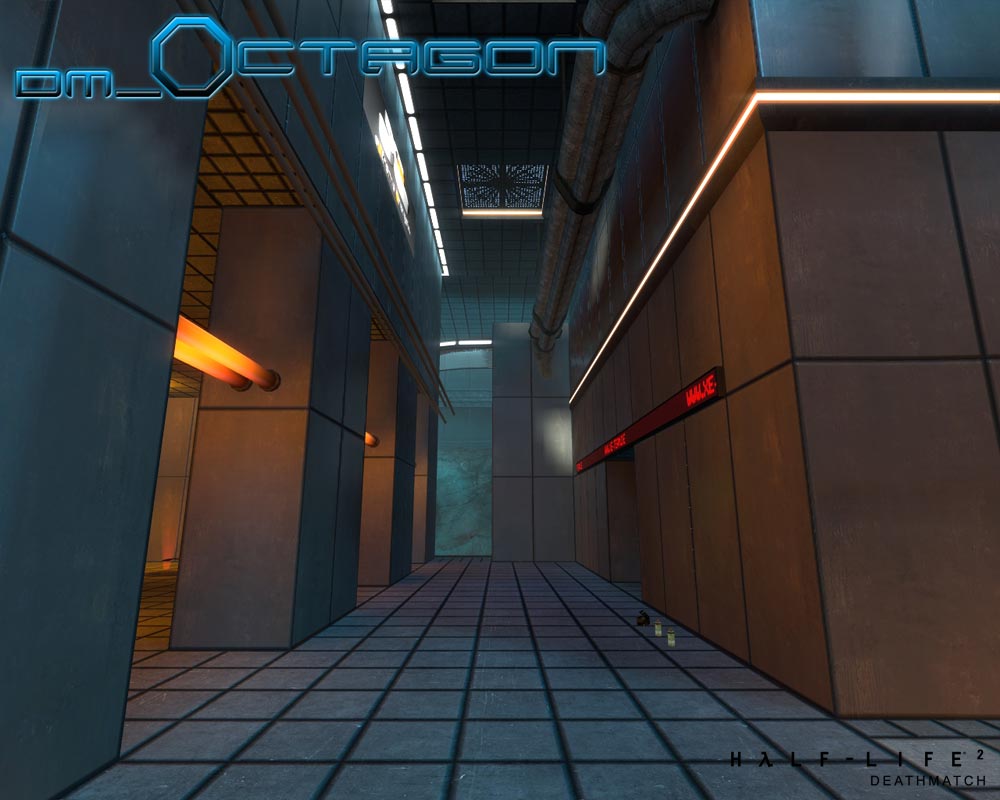 Screen3: -

Bild3: -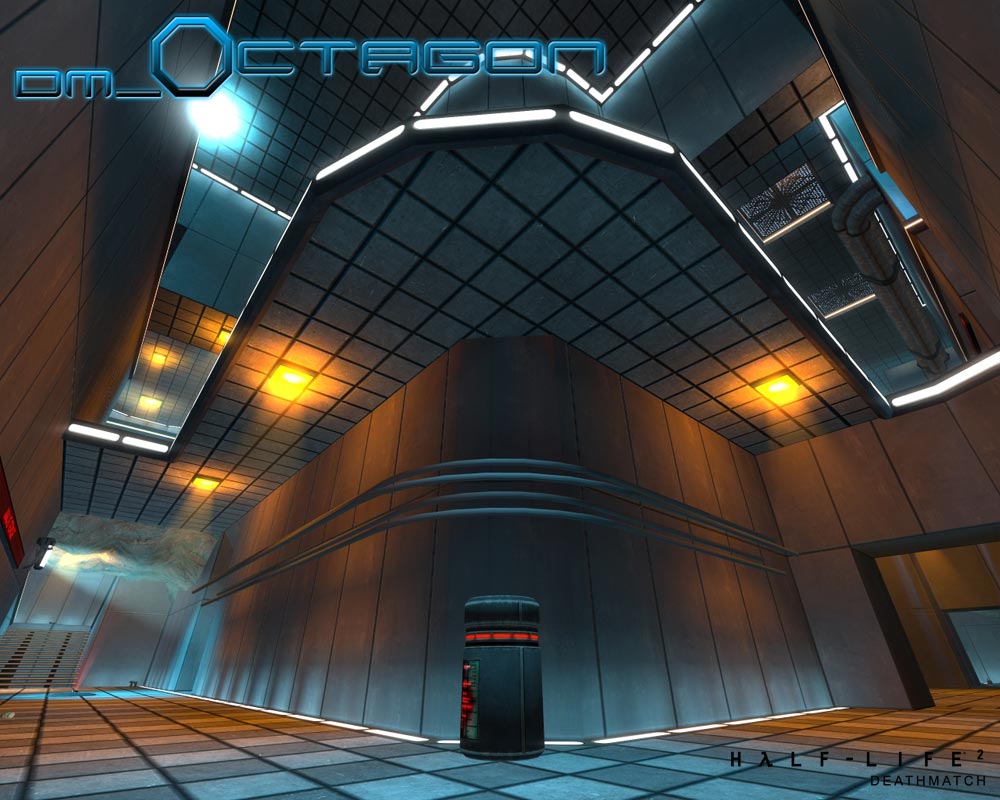 Screen4: -

Bild4: -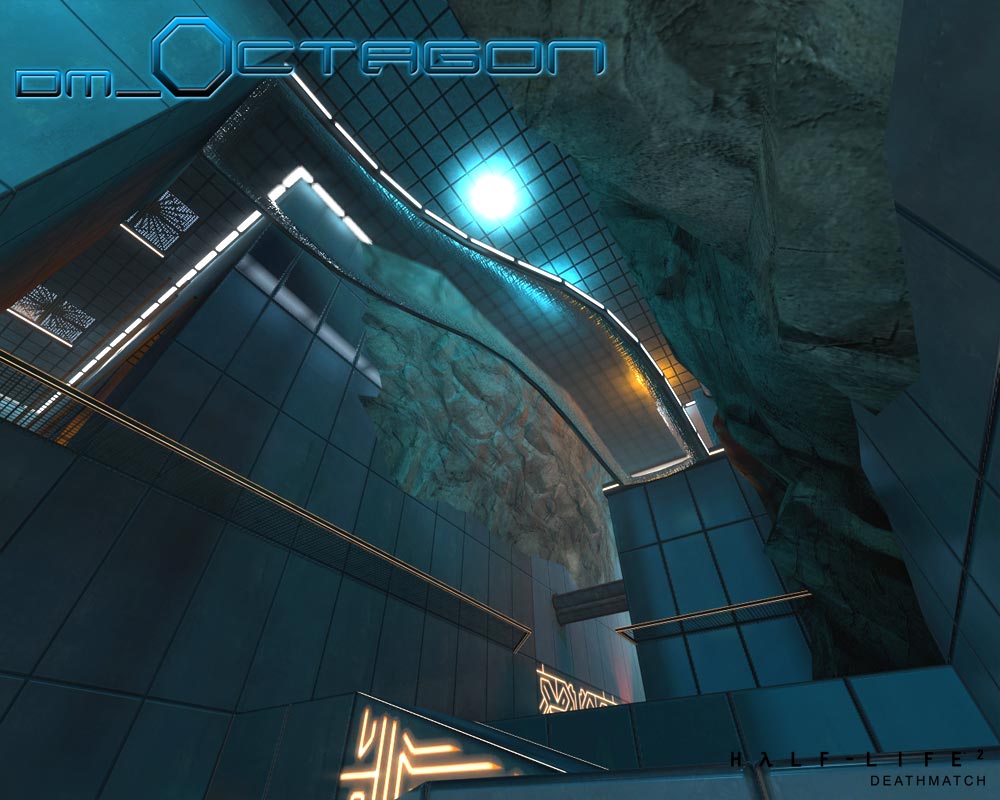 Screen5: -

Bild5: -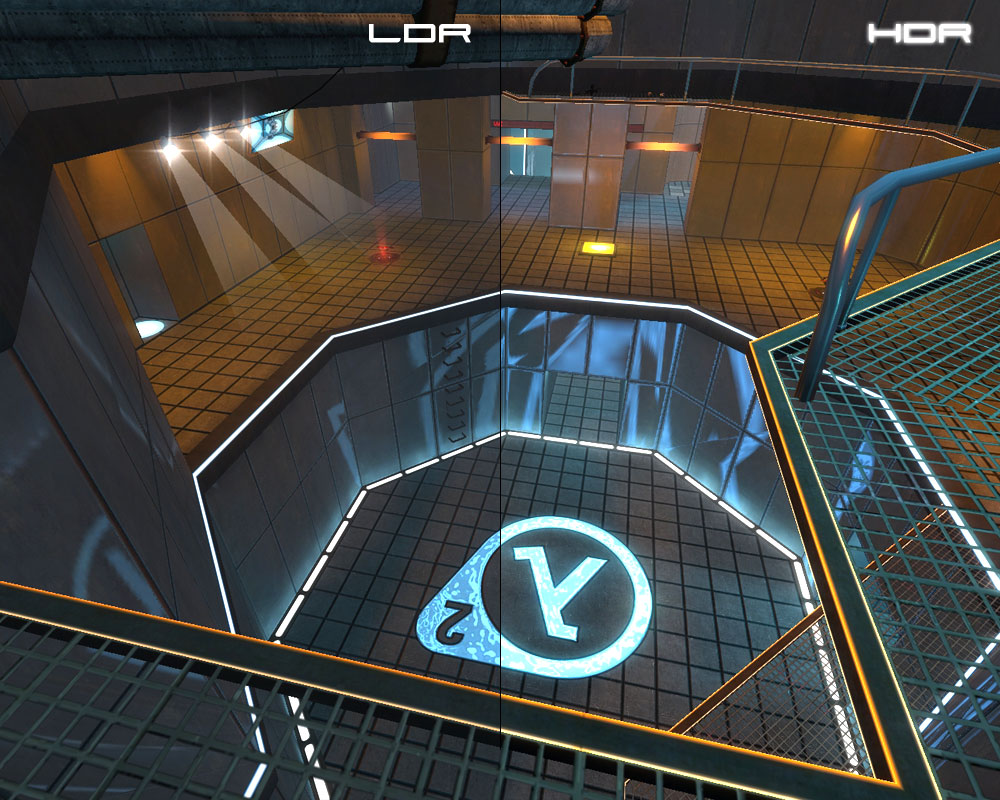 HDR: This map supports HDR, so if you think your videocard is good enough (DX9 and ~256mb+) you can activate HDR in HL2DM (mat_hdr_enabled 1 in console or Options|Video|Advanced...|High Dynamic Range -> Full). If you get performance problems you should turn it off :) if this does not help you could even deactivate reflections (by mat_specular 0) or normalmaps (mat_bumpmap 0).

HDR: Die Map unterstützt HDR, welches jedoch ziemlich performancelastig ist, deshalb würde ich es nur bei besseren Graphikkarten empfehlen zu aktivieren (mat_hdr_enabled 1 in der Konsole oder Options|Video|Advanced...|High Dynamic Range -> Full). Sollten trotz abgeschalteten HDR Performance Probleme vorliegen so kann man noch die Spiegelungen in der Map (mit mat_specular 0) und auch die Normalmaps (mat_bumpmap 0) ausschalten.
Download dm_octagon - [26 MB]